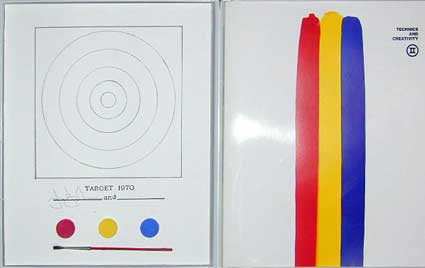 Jasper Johns -- Technics and Creativity
Museum of Modern Art, New York, 1971.
Multiple.
White plastic box containing catalogue and original Johns offset-lithographic target, yellow, red, and blue paint capsules, as well as a small brush for colouring-in (the owner of the book is invited to collaborate with Johns: "Make your own Jasper Johns Target").
Offset-litho signature lower right, often mis-described as "signed in pencil." Brush usually missing, paint capsules usually broken. THIS IS AS-ISSUED NEVER OPENED, IN ORIGINAL WRAPPERS.
$1500.00