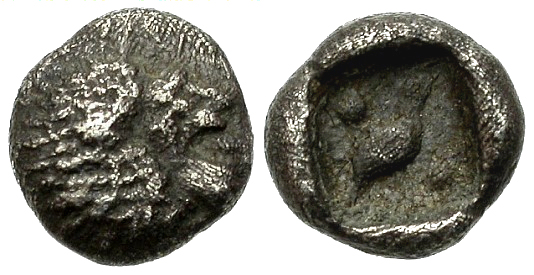 Caria, Mylasa, c. 420 - 390 B.C.
One of the smallest coins ever minted.
Silver tetartemorion, SNG Kayhan 944, aVF, 0.251g, 5.6mm, 45o, Carian mint, c. 420 - 390 B.C.; obverse lion head right; reverse bird standing right, two pellets, all in incuse square.
For its size, it has an amazing psychometric force, almost wind-like and driving.
$120.00