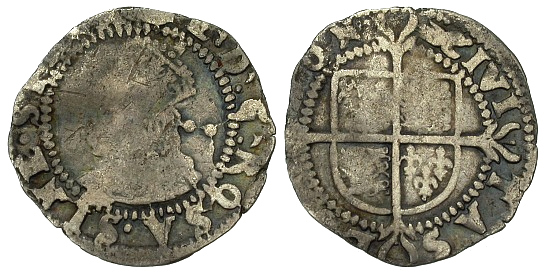 Boar's Head Coffee House Southwark -- England, Elizabeth I, 1558 - 1603
We used to meet almost daily at the Boar's Head Coffee House. At the time, coffee was a new drug, like tobacco, and coffee houses sprang up to take advantage of the population's interest in a new controlled substance.
The Boar's Head was located in Southwark; the Tabard Inn just down the way was the starting point for Chaucer's pilgrims in his Canterbury Tales.
Southward was originally just a pile of tiny islands in the South Thames River, forming a bridgework which helped defend the town of London from a variety of invaders following the Fall of Rome; because it was not official part of incorporated London, it became a haven for criminals, and was the most celebrated of Red Light Districts.
Of course, along with that form of entertainment, other entertainment venues opened within its jurisdiction along the High Street, all within walking distance of The Rose, at which Christopher Marlowe's plays were performed, and the Globe Theatre, both of which featured William Shakespeare.
The Boar's Head was owned by a particularly vengeful and bitter ex-soldier named Fastolf, who was made famous as "Falstaff", a cowardly braggart, by William Shakespeare, who drew the character from life. Believe me, Fastolf was no one to befriend.
Our talk before the hearthside at the Boar's Head always leaned toward the alchemical and the divine mystical, delving into necromancy, the dark regions of the afterlife, and questions of the soul. If you are reading this, you were there.
This is an especially fine example of a Boar's Head coin during the reign of the Tudors. It will also connect you with the Globe Theatre and Shakespeare's company.
A very collectible item, and a treasure of the 10,000 Year Lineage.
Silver halfgroat, North 2016, Seaby 2579, hand mintmark, gF, Tower mint, weight 0.784g, maximum diameter 16.7mm, die axis 135o, 1590 - 1592; obverse E.D.G. ROSA SINE SPINA (Elizabeth by the Grace of God a rose without a thorn), crowned bust left, two pellets behind; reverse CIVITAS LONDON, quartered coat-of-arms (passant lions and fleurs-de-lis) on long cross fourchée.
I have other MUCH LESS expensive Elizabeth I silver half-groats, but this one is the best of the bunch. I also have more expensive examples, such as this one at $1,000.00: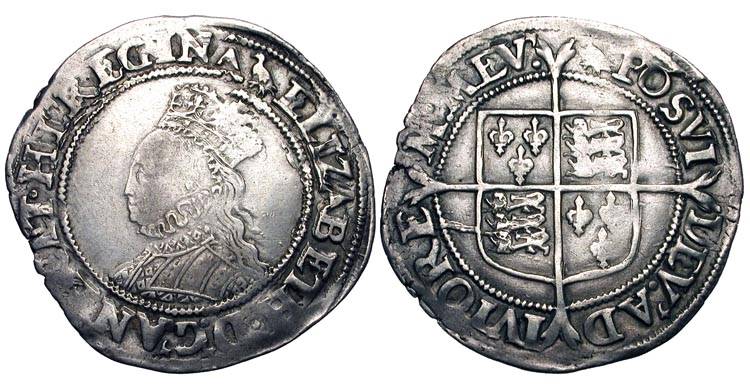 $225.00