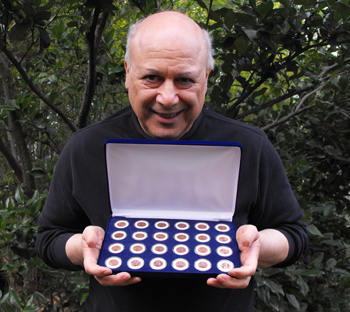 E.J. GOLD LEGACY COLLECTION
LEGACY COLLECTION -- 24 US pennies searched from pocket change by EJ Gold, encased in air-tight capsules and mounted in a velvet presentation box. Absolutely BRILLIANT RED in MS 64-69 condition, these are the choice if you're giving this as a legacy to your children or grandkids.
Totally MINT coins with not a spot, ding or fingerprint on them! You will be astonished at the condition of these coins. Waiting time for this collection is 4-8 weeks, as they do not appear often.
You can purchase this on shopping cart by clicking here.